Home > Blog > Real Estate
5 Inexpensive Home Improvements to Instantly Increase Your Property Value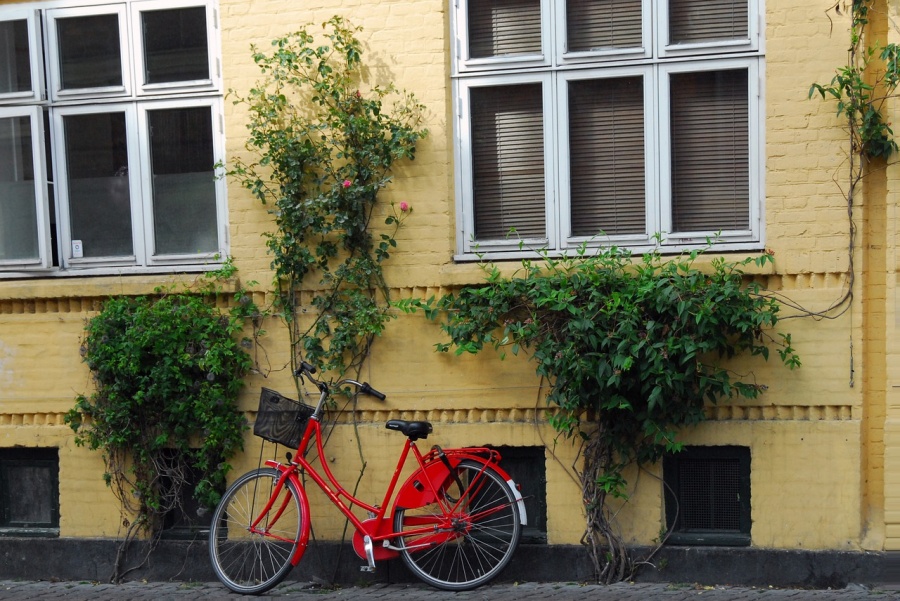 In order to increase your property value, it's important to pay attention to the desires of prospective buyers when doing upgrades in your home. However, bringing your home up-to-date needn't cost you an arm and a leg. In fact, it'll generally cost you an afternoon and less than $1,000 to create the look buyers and appraisers are fawning over.
Try these inexpensive home improvements that are sure to increase its value and aesthetic appeal:
1. Crown Molding. Rather than spending hundreds of dollars on having luxurious crown molding installed, you can create the look yourself by using inexpensive faux techniques!
• Using a nail gun, nail decorative molding to the top of the wall adjacent to the ceiling. Four inches below this molding, nail another stripe of this decorative molding throughout the room. Then, simply paint the blank 4-inch area with white paint.
2. Hardwood flooring. Hardwood flooring is generally a very costly endeavor, often costing more than $4 per square foot. However, bamboo flooring is surprisingly inexpensive, costing as little as $1.79 per square foot.
• For a 1,500 sq. ft. home, the cost of purchasing bamboo flooring for the price mentioned above would be approximately $2,700. However, keep in mind that it generally isn't recommended to lay hardwood in bathrooms and kitchens. Therefore, omitting these rooms would result in an even lower cost.
• Many homes have hardwood flooring only in the entryway, living room and dining room. The kitchen and bathrooms are generally tiled, and the bedrooms and upstairs hallway are carpeted.
3. Landscaping. Your home's curb appeal will set the tone for how a buyer will feel before even entering your home. If your landscaping is lacking and the siding of your home is dingy, they won't expect much of the interior.
• Tidying up can go a long way. Rent a power washer to deeply clean your home's siding, deck, driveway and entryway. Renting a power washer can cost as little as $70, but it can increase your home's curb appeal exponentially.
• Planting flowers and plants on both sides of your porch to flank your entryway is a nice way to say "welcome home" to buyers (and the appraiser). To save money, purchase plants and flowers that are in season. You can also plant flowers as bulbs to save a few dollars, though the effects will not be instantaneous.
• Exterior shutters add traditional charm to your home. The best part is that you can purchase shutters for as little as $65 each at home improvement stores like Lowes and Home Depot.
4. Add a backsplash. A backsplash is to the kitchen what eyebrows are to the face - it frames the room. By simply adding a backsplash to the bare space between your countertops and cabinets, you can transform your kitchen from blah to ta-da!
• While kitchen backsplashes are generally a high-cost project, you can minimize this expense by using a low cost tile for the majority of the backsplash and placing a stripe or pattern of luxurious coordinating tiles throughout.
• Consider using unconventional materials, such as tin ceiling panels, vinyl tile flooring, or even painting a backsplash by using faux finishing techniques. Out-of-the box creativity can often pay off nicely when re-decorating.
5. Upgrade a bathroom. A bathroom upgrade needn't cost $10,000 in order to look beautiful. Rather than adding a new garden tub or replacing a vanity, make small upgrades in order to achieve an equally impressive impact.
• Frame your builder-grade mirror by using a $100 mirror framing kit from companies like MirrorMate or Moen.
• Add new hardware to your vanity for less than $25.
• Paint an outdated vanity for less than $25 and paint over tired laminate with a $50 faux-granite countertop paint kit from a company such as Giani.
• Remember to apply a fresh coat of neutral paint to the walls.
• In total, your bathroom upgrade would cost approximately $200. Now, that's a big bang for your buck!
As a homeowner, it's your responsibility to ensure that your home is up-to-date in the real estate market to routinely increase your home's property value.
In reality, your home is only worth as much as a buyer is willing to pay for it. Therefore, it only makes sense to upgrade your home with the trimmings you know are sound investments because they're highly requested features by buyers.