Home > Blog > Home and Family
4 Basic Rules for Cooking the Perfect Steak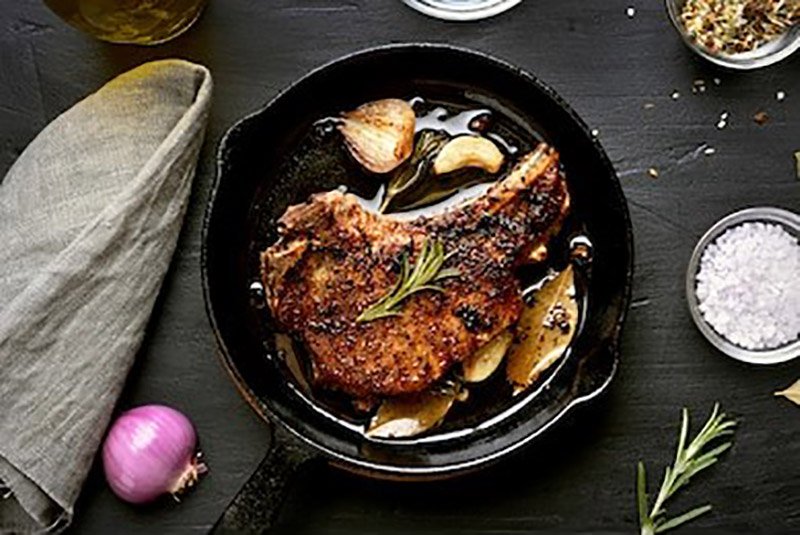 Cooking steak can be quite challenging, especially for those who haven't experienced it before. This premium piece of meat needs to be cooked to perfection if you want to make a lasting impression on your family and friends.
Today, we will talk about the four basic rules that every newbie should know when preparing a steak to ensure that it's being cooked the right way and also to bring out the best flavors that will surely make you crave more.
Know your steak
Steak comes in different forms and can be cooked in different ways. That is why it is important for you to know what kind of steak you will be cooking. Whether you are preparing a filet mignon, a rib-eye or a T-bone steak, it needs to be cooked perfectly, the same as how they do it in most kosher restaurants in NYC.
Determine the thickness of the meat
The thickness of the meat will be your basis for how long you are supposed to cook each side. The thicker it is the longer it takes to cook. Also, boned steaks take longer to cook, but you could always give the butcher special instructions on how to prepare your meat.
Season your meat
https://www.imageloader.org/contents/d/5c25d175d21dd.jpg
Do not forget to add flavor to your steak by sprinkling just the right amount of salt and pepper. Allow the spices to be absorbed by the meat by giving it a good pat. If you want to add more herbs or spices, then feel free to do so. If you will be adding a special sauce to your steak, then you can go easy on the spices, to avoid overpowering flavors.
Sear it the right way
You have the choice to cook your steak using a frying pan or a grill. Remember that when you are about to sear a steak, your skillet or grill should be very hot for the meat to cook evenly on both sides. Once the pan is hot, you can add some olive oil and start frying. The same principle applies when grilling the steak.
The key to perfect cooking is not to flip or move the meat until it's done. If you want your steak to be cooked through and through, then you can toss it in the oven for a couple of minutes. To measure its temperature, you can use a meat thermometer until you achieve the desired results.
Allow the meat to rest
After taking the steak from either the pan or grill, gently wrap it using aluminum foil to retain its heat and juices. Leave it wrapped for about 5 minutes before cutting it into pieces. Then serve it the way you want it.
Since most people enjoy eating a good steak, whether in restaurants or at home. It is pretty important to learn how to prepare, cook and serve it the right way, so we can continue to bond with our loved ones over good food.
Image: Pixabay.com